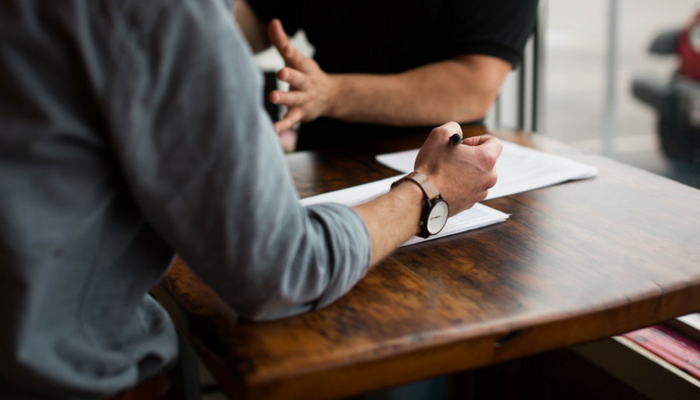 Pre-Removal Risk Assessments: What are they and who is subject to the one year bar for reapplying?
Individuals facing removal from Canada might be eligible for a Pre-Removal Risk Assessment ("PRRA") before they are removed. This procedure is in place to prevent the removal of individuals who do not have a safe country to return to if they are forced to leave Canada.
Immigration officers will determine if applicants are eligible for a PRRA before they are deported. If someone is eligible, they will be given the required paperwork and information needed to apply. There are specific timelines in making an application (between 7 to 15 days depending on your situation) so it is always a good idea to speak with a licensed professional (i.e. a lawyer or immigration consultant) who can help you ensure that you do not miss any timelines or required information.  
Once an applicant is given a PRRA application package the removal proceedings are suspended until one of three things occur: (1) the application deadline is missed; (2) IRCC is 
notified that the applicant will not choose to apply for a PRRA or will withdraw a PRRA application; or (3) the PRRA application is rejected. 
If a PRRA application is abandoned, withdrawn or refused, most foreign nationals will not be eligible to reapply for another PRRA for at least one year. This one year bar is waived in some cases - while in others it is in effect for three years. This is another reason why it is critical to have someone assist you in the PRRA application process. Do not jeopardize the chance of a PRRA application moving forward if this is your only opportunity to apply for the next year.  
Who is Subject to the One and Three Year Bars?

Individuals are subject to the one year ban if they made a refugee claim or PRRA that was refused, or if they withdrew or abandoned a PRRA application, and they are not on the exemption or designated country lists.
The exemption list includes all countries that are exempted from the one year wait time to reapply. Note that the exemption only applies to negative decisions made within a certain period of time. Applications that received a negative decision after the specified time period are not included because immigration officers deciding the cases at that time would have had up-to-date information on the country conditions at that time. The countries, and the periods that the exemption applies to are in the table below. 
Applicable Decision Period
Refers to the time period when a negative IRB decision or final PRRA decision was received. Decisions received after the specified dates are not exempt from the one year bar period.
December 9, 2016 - December 8, 2017
July 8, 2016 - July 7, 2017
July 1, 2016 - June 30, 2017
July 28, 2015 - July 27, 2016
February 16, 2016 - February 15, 2017
Countries on the designated country list(LINK: https://www.canada.ca/en/immigration-refugees-citizenship/services/refugees/claim-protection-inside-Canada/apply/designated-countries-policy.html)are subject to a three-year bar before reapplying. Why do citizens from these countries have to wait three years? There are some countries that are deemed "safe" or very unlikely to have conditions that would lead to a need for the protection of their citizens by another country. It is these countries that have the longer bar period.
Who is Ineligible to Make a PRRA Application?
There are certain situations when an individual will not be eligible to make a PRRA application.
This will be determined by a border officer before removal procedures take place.
Individuals are ineligible for a PRRA if:
- They made a refugee claim that was deemed ineligible for referral to the Immigration and Refugee Board because the applicant came from a safe third country. This means that the applicant passed through a country on the designated country list before coming to Canada and would have been able to ask for protection from a safe third country prior to entering Canada;
- The applicant already had Convention refugee status in another country and they are able to return there;
- The applicant is already a protected person (i.e. refugee) in Canada; or
- The applicant is subject to extradition to another country (usually on the grounds of suspected or known criminal activity).
Keyork Immigration Law has extensive experience in refugee matters, PRRAs and removal proceedings. If you have received a PRRA application or are facing potential removal from Canada, we can help guide you through the process and secure the best chance for you to remain in Canada.