Why Choose Keyork Immigration Law
Immigration Lawyer Toronto
Mary Keyork is a Canadian lawyer who specializes in Canadian immigration law and founded Keyork Immigration Law in 2011.
After obtaining a Civil Law Degree from the University of Montreal in 2005 as well as a Master's Degree in Transnational Law and Common Law from the University of Sherbrooke in 2006, Mary was called to the Ontario Bar in 2009 and has been practicing and specializing in Canadian immigration law ever since. Mary has handled all types of Canadian immigration matters and visas, with a focus on contesting negative and complex decisions at all three divisions of the Immigration and Refugee Board of Canada (IRB) as well as at the Federal Court of Canada. Mary also has a unique expertise in submitting spousal sponsorships, ensuring a fast and smooth reunification of couples in Canada as well as specializing in stopping deportation from Canada.
Mary is currently a member of the Law Society of Upper Canada (LSUC) who has recognized her as a Certified Specialist in Immigration Law.
Mary has been asked to speak and comment on immigration issues in Canada by the Montreal Gazette, the Law Times and Metro Toronto News. Mary is fluent in English, French and Armenian and has conversational abilities in Spanish.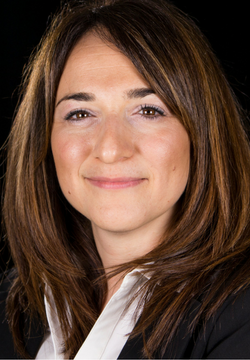 I think Mary Keyork is the best lawyer whom you can entrust. She has a great price, plus you have the opportunity to pay the fees in installments. Moreover, she is professional, knowledgeable and pro-active and most importantly available when needed. I highly recommend her for everyone who has any immigration issue. - TAREQ SHAHWAN
I hired Mary keyork as my immigration lawyer to take charge of my spousal sponsorship. I am happy to say that in 2 weeks I will land in Canada. She is passionate and cares about her clients and does this career out of campassion. She is extremely organized, up to date, down to earth and friendly which makes her very pleasant to work with - MEGHMIK AGHOURIAN