Why Choose Keyork Immigration Law
Mary is a graduate of the University of Montreal and also holds a Master's Degree in Law from the University of Sherbrooke. Mary is a licensed lawyer with the Law Society of Upper Canada, a member of the Ontario Bar Association, Canadian Bar Association and is the Managing Partner of Mary Keyork Professional Corporation, a law firm specialized in immigration services with a head office in Toronto and an office in Montreal.
Mary handles all types of Canadian immigration matters and visas with a focus on contesting negative decisions at the Immigration and Refugee Board of Canada as well as at the Federal Court of Canada. Given Mary's years of experience in Canadian immigration court proceedings, Mary provides strategies and recommendation in submitting perfected applications in order to avoid refusals. Mary also has a unique expertise in submitting spousal sponsorships and ensuring a fast and smooth reunification of couples in Canada. Mary also specializes in stopping deportation from Canada.
Mary is often called upon to speak on the vulnerable situation of foreign nationals without status in Canada and present continuing professional development courses to lawyers. Mary was a past member-at-large of the Ontario Bar Association – Immigration Section.
Mary is also actively involved in various community organizations assisting newcomers to settle into Canada – Mary was a Board Member of the Armenian Family Support Services in Toronto for many years. Mary is currently a Board Member of Hay Doun, charitable organization in Montreal who assists newcomers in settlement and integration in Canada – Mary runs an immigration clinic on a pro bono basis. Mary is fluent in English, French, Armenian and has conversational abilities in Spanish.
Mary also practices immigration law in association at Canadian Immigration Alliance with Nancy Elliott, an immigration lawyer focusing on solutions for individuals and companies seeking to invest or relocate in Canada.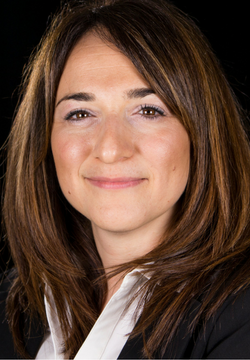 I think Mary Keyork is the best lawyer whom you can entrust. She has a great price, plus you have the opportunity to pay the fees in installments. Moreover, she is professional, knowledgeable and pro-active and most importantly available when needed. I highly recommend her for everyone who has any immigration issue. - TAREQ SHAHWAN
I hired Mary keyork as my immigration lawyer to take charge of my spousal sponsorship. I am happy to say that in 2 weeks I will land in Canada. She is passionate and cares about her clients and does this career out of campassion. She is extremely organized, up to date, down to earth and friendly which makes her very pleasant to work with - MEGHMIK AGHOURIAN