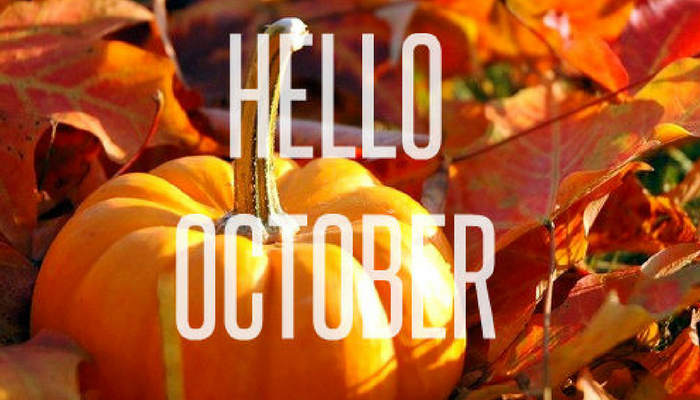 It's finally October in Canada! The leaves are changing, the temperature is dropping and holiday décor is starting to fill up on the store shelves! While September is the month for our final BBQ hurrah's and the time to go Apple picking, here's a list of what you can do to fill out your October weekends!
Oct. 1st – Celebrate International Coffee day by grabbing your favorite fall latte!
October 7-8th – if you're in the Ontario Lake Country area check out the Thanksgiving Harvest festival!
Take a hike up Montreal's Mont-Royal to see the beautiful fall change of season.
Have a picnic at the top of Mont-Royal's lookout!
October 6-31st – Get your tickets to the ultimate haunted house experience with Screamers, experience 7 horrifying haunted attractions, and rides!
Visit a local pumpkin farm and go for a hay-ride! Don't forget to carve the pumpkins you got!
October 9th – Celebrate Canadian Thanksgiving by baking a fresh pumpkin pie!
October 28th – Participate in the Zombie Walk of Montreal! Dawn your best un-dead look and be the bite of the party!
If you're in Alberta, check out any one of the 6 corn mazes throughout the province.
October 28th – Find a local Halloween party and dance responsibly!
Check out the Harry Potter Film Concert Series as it makes its way across Canada. Watch the movies while a live orchestra performs the music from the films!
October 31st – Dress to impress your co-workers, the best costume wins!
We wish you a very happy fall!