Spousal Sponsorship Virtual Seminar
with Q&A period
Presented by Immigration Lawyer, Mary Keyork
Date: Friday November 4, 2022
Time: 1pm to 3:30pm
Duration 2.5 hours with a 10 minute break
Cost: $99 + taxes
Limited Spots Available
Deadline for Registration: Friday October 28, 2022
Are you thinking of filing your spousal sponsorship by yourself?
 Join Mary Keyork, immigration lawyer and Joely Greenbaum, immigration case coordinator at Keyork Immigration Law, in a seminar to receive tips and guidelines on how to make your application stronger and more complete.
Are you getting ready to file your own spousal sponsorship application?
Let's face it – filing a spousal sponsorship application can be very daunting, complicated, confusing, tedious and extremely time consuming. You are trying to secure permanent residence for your loved one in Canada but you feel overwhelmed by the mountain of forms and documents that you need to submit. Maybe you filed your application already and it was returned to you because it was incomplete. You have also heard nightmare stories or read blogs online which describe the lengthy processing times and in the worst cases, refusals.
Attend the Spousal Sponsorship Virtual Seminar
Register now to participate to a Seminar exploring many aspects of Spousal Sponsorship in Canada.
To attend our seminar, please send us an email and we will send you further details as well as a link to make payment and reserve your spot.
In your email ensure you provide the following information:
Both spouse's name and last name (whether you are engaged, married, common law or dating);
Both spouse's age;
Phone number for the person attending the seminar – if both spouses are attending, please provide both phone numbers;
Have you already prepared most of your application or you have not yet started?
What is it about the process that stresses you the most?
Do you know the difference between an inland spousal sponsorship and an overseas spousal sponsorship?
Ask us your questions about Spousal Sponsorship
We welcome all participants to send us a maximum of 3 questions specific to your case – we will review all the questions prior to the seminar to assemble similar ones and provide you with the answers during the seminar. Participants will also be aloud to ask questions during a Q&A period.
Mary Keyork
Certified Specialist in Immigration Law and Immigration Lawyer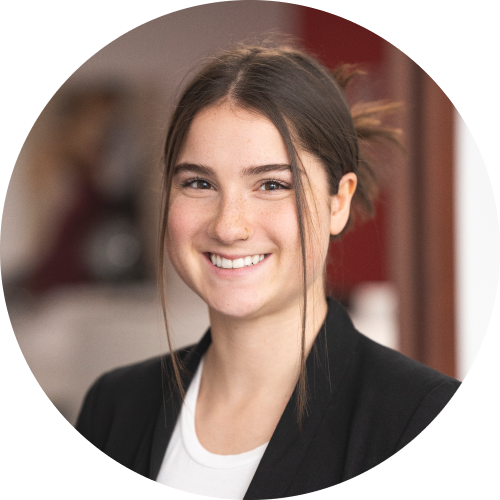 Joely Greenbaum (moderator)
Immigration Case Coordinator at Keyork Immigration Law