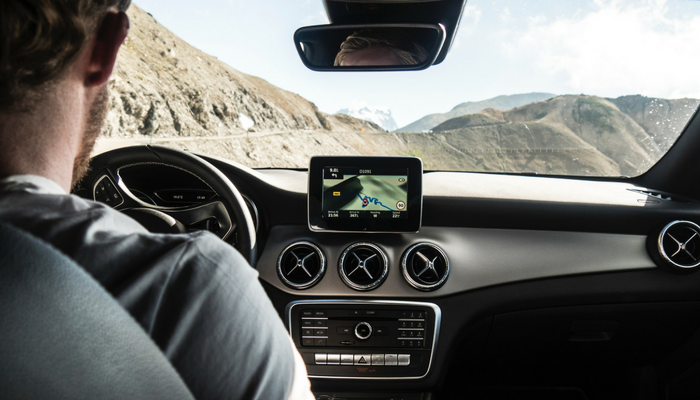 The short answer is maybe. It is possible to overcome criminal charges and enter Canada, including Driving Under the Influence ("DUI"), Driving While Intoxicated ("DWI") or related offenses. Foreign nationals with DUI, DWI or other criminal charges may be eligible to obtain a Temporary Resident Permit ("TRP") or Criminal Rehabilitation.
What Makes you Inadmissible to Canada?
If you have committed a crime, in or outside of Canada, you may be considered criminally inadmissible and be prevented from entering Canada. You may be inadmissible even if you committed a minor crime, completed all of your sentencing requirements or, in some cases if the crime happened many, many years ago when you were a youth.
Foreign nationals can be inadmissible for other reasons as well, including posing a security threat or public health concerns. Your inadmissibility may also impact your family members' ability to enter Canada.
For criminal inadmissibility, Canadian immigration officials will consider how your offense is classified under Canadian law. It does not matter how an offense is classified in your home country, or the country where a crime was committed. For example, in the US, there are misdemeanors and felonies. In Canada, there are no misdemeanors or felonies. Instead, we have summary, indictment and hybrid offenses. Summary offenses are less serious, indictable offenses are serious and hybrids are a bit of both. Hybrid offenses can be considered serious or less serious depending on surrounding factors.
A DUI in the US is generally considered a misdemeanor charge, which is less serious than a felony. In Canada, a DUI is a hybrid offense and can carry indictable sentencing depending on the circumstances.
Whether you are inadmissible depends on your conviction, the seriousness of the offense, the sentence you received and how much time has passed since you completed the sentence. Serious offenses can carry inadmissibility periods of up to 10 years.
Overcoming Criminal Inadmissibility
There are two strategies to overcome inadmissibility: obtain a Temporary Resident Permit or Criminal Rehabilitation.
A TRP will grant you temporary entry to Canada for a period of up to three years at a time. The length of stay allowed is normally restricted to the time you need. For example, if you need to enter Canada for a two-week business trip, you will likely get a TRP for two weeks and not for the full three years.
In order for an officer to issue a TRP, you need to provide strong supporting documents to demonstrate that you do not pose any threat or risk to Canada and that you have a compelling reason to enter Canada. Canadian border officers have a lot of discretion in issuing TRPs and it is therefore critical that a strong application is prepared.
A TRP is not a status document. It is important to note that if you need an Electronic Travel Authorization ("eTA"), a visitor visa, work permit, study permit or other status document related to your purpose for entering Canada, you still need to apply for that status document in addition to the TRP.
While a TRP is temporary, Criminal Rehabilitation will remove the grounds for your inadmissibility under certain circumstances. Unlike a TRP, there is no limit and you do not need to apply again. You will then be admissible to Canada. Of course, it should go without saying that, if you re-offend you will lose your rehabilitation status and will need to apply for a TRP or Criminal Rehabilitation again.
Determining if you are eligible for Criminal Rehabilitation is a bit complicated. You might be deemed rehabilitated if you completed all sentencing requirements at least 10 years ago and if the offense you committed is considered an indictable offense in Canada punishable by a maximum 10-year prison sentence. Even if you fall under this category, you should always bring documentation with you as evidence that you meet the requirements.
To be eligible to apply for Criminal Rehabilitation, you must wait at least five years after the offense was committed or five years after all sentencing requirements are complete.
Similar to a TRP application, you need to demonstrate that you are not a danger or threat to Canada and that you are living a stable and productive lifestyle. You will need to explain your reason for entering Canada, show your reformed character and proof of your current lifestyle including ties and establishment in your home country and attestations to your positive character. You will also need to provide all documentation related to your offense and sentencing.
The legal arguments in TRP and Criminal Rehabilitation applications are specific to each situation and can be complex, including an assessment of your crime and how it equates to the Canadian Criminal Code. If you have a criminal record, it is helpful to seek the advice of a legal representative to have an opinion on the strength of your case, understand which category applies to you and have the best success of preparing a persuasive application and gaining entry to Canada.
Permanent Residence and Criminal Inadmissibility
If you want to become a Canadian permanent resident and you have a criminal history, you need to overcome your criminality by deemed rehabilitation before you, and any accompanying family members will be granted permanent resident status. Criminal rehabilitation applications can be included with a permanent resident application and should be prepared carefully to ensure the overall permanent residence application is not jeopardized or significantly delayed.