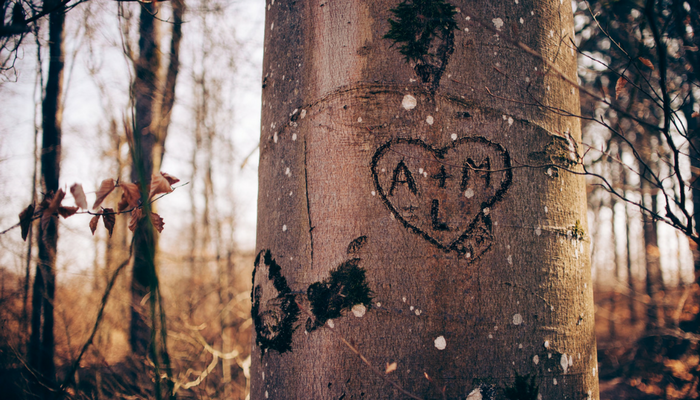 I have been living with my partner for a year but we are not married or engaged. Can I sponsor them for Canadian permanent residence?
The short answer and good news are – yes. Couples that are not married, but live together, are called common-law partners in Canada. This applies to you even if you and your partner are engaged, but not yet married. In order to qualify, you must have lived with your partner for at least one year to be considered for common-law spousal sponsorship.
What does it mean to be common-law in Canada?
Immigration, Refugee and Citizenship Canada defines a common-law relationship as:
A person who has been living in a conjugal relationship with another person (opposite or same sex), continuously for at least one year.
That's right, Canada is a step ahead of many countries around the world – same-sex/LGBTQ marriages and relationships are legal and same-sex partners can sponsor each other for Canadian permanent residence.
What about the "conjugal relationship" in that definition? A conjugal relationship simply means that two people have a relationship with a significant degree of commitment between them. In other words, an intimate and codependent relationship where two people would be considered as a couple publicly.
My partner and I have traveled the world and lived together for 12 months, but it was not consecutive. Do we qualify?
Only common-law relationships where two people have lived together for 12 continuous months count under the common-law category. However, there is a separate conjugal category that might work. The conjugal category is less commonly filed than a spousal or common-law sponsorship and requires a lot more supporting evidence of the relationship. This category is usually used by couples that are unable to live together because of reasons beyond their control. For example, immigration or financial barriers might keep two people from living in the same country for a period of time, but they are truly committed to each other and intend to live together, and perhaps marry, when the circumstances are right.
Careful consideration of the factors in these situations is required – sometimes, it may make more sense to wait until a couple reaches one year of cohabitation before applying if they just started living together, or if they will move in together soon.
How can I prove my common-law relationship?
Common-law sponsorship applications are usually thick packages with a lot of documents. We always encourage our clients to submit as much proof as they have – the more the better. That being said, everything submitted should be relevant and you do not need to submit any intimate details.
Generally, proof of any children you have together, that you had mail sent to the same address for at least one continuous year and that you have joint finances are important to include. What about if you haven't combined your finances or do not have a joint bank account or any children together? These documents are considered strong evidence but there are other ways to demonstrate that your lives are intertwined depending on your situation. For instance, proof that you present yourselves as a couple and have met each other's family, friends and coworkers is helpful.
Given the personal nature of relationships, each situation is unique and the combination of documents required for a strong case will be different for each couple.
For conjugal relationships, the documents required are even more specific and it is important to build a very strong case showing that you have been in a genuine relationship for at least one year. This includes providing evidence that you are interdependent with your partner, even though you can't live together, and showing IRCC what has kept you physically apart.
I was married before and am separated from my ex-spouse. Can I apply without a formal divorce?
You must be legally single before you can apply to sponsor a common-law or conjugal partner. Further, IRCC will only count the start date of your relationship after you are legally single and have finalized your divorce.
For example, if you are still legally married and moved in with your partner during your separation, you cannot count the period that you were separated toward the one year needed for the common-law relationship definition. The one-year qualifying period starts once your divorce is finalized and you are legally single.
Situations can be complicated, and sometimes a previous spouse may not be cooperative in the divorce process. If this is the case, we can discuss the details with you to help you develop a strategy for your partner's immigration to Canada.