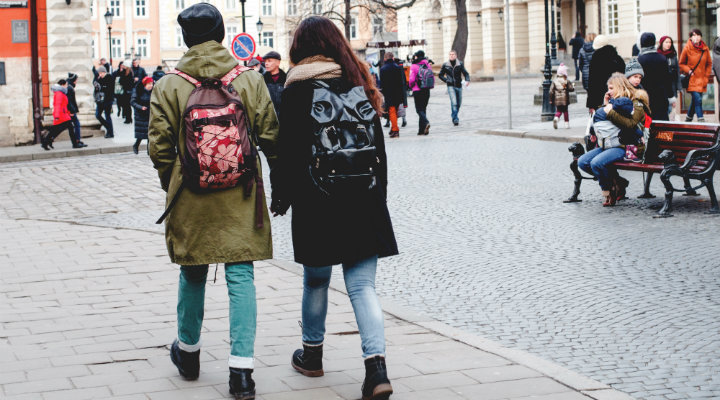 Can my spouse come and visit during the immigration process?
I want to sponsor my wife to Canada, and I want her to visit me during the process – is that possible?
I often get asked this question by couples. The answer is yes and no. Legally yes your wife can come and visit you during the process – but will she obtain the visitor visa, that is the real question.
If your wife is from a non-visa exempt country – meaning she first needs to obtain a Temporary Resident Visa (TRV) to travel to Canada, she might get the visa or she might not. Some TRVs from certain countries are unfortunately more difficult to be issued then others – this is often directly related to the economic and political situation of the country as well as its relation to Canada. Regardless of the country, there are facts that need to be demonstrated in a visitor visa to increase the chance of success. Canada's immigration law requires that applicant's applying for TRVs prove to the immigration officer that they will return to their country of citizenship upon the expiration of their visitor visa. To demonstrate this, we need to show that the applicant has ties to their home country meaning a reason to return such as employment, family obligations, property, studies, etc. Further, we must also demonstrate that while visiting Canada, applicants will be able to financially support themselves either through their personal savings or through the assistance of the person that is inviting them. It is important to demonstrate that the applicant will not engage in any unauthorized work and will respect immigration rules and regulations.
Some other facts to demonstrate will be that your wife has a good travel history if she has traveled. A good travel history means that she doesn't have previous refusals, to Canada or any other country.
Finally, it is also a good practice to include in the application as much information about you, the husband inviting your wife to Canada. Information such as your employment, your financial information as well as ownership documentation. As lawyers preparing TRV application, we prepare detailed Statutory Declarations outlining this and attaching key documentation.
The immigration officer who receive complete and the well-prepared application will have a much easier time approving the application as they will not need to search for missing information or be confused by vague or unclear documents.
If you are inviting your girlfriend, your fiancé or your wife to visit you or if you have already submitted a sponsorship application and you now want to submit a TRV application for your wife, the TRCV application must be prepared properly. The reason for this is that an officer must be convinced that the trip to Canada is of temporary nature. A visitor visa will only be issued if the officer is confident that your partner will depart from Canada at the end of her stay. Obviously, if you are married, engaged or even just in a relationship, there is an automatic tendency of officer to believe that these applicants for a visitor visa will not leave Canada at the end of their trip, will overstay illegally, benefit from services they are not entitled too or even perhaps be in fake relationships simply to be able to travel to Canada to live permanently.
For this reason, it is important to outline in a TRV application all of these elements. I speak to a lot of clients who think that applying for a TRV is very straightforward and simple and all that is needed is an "invitation" letter. This might have been the case about a few decades ago, but not anymore. What often happens is that applicants get a refusal and then see me re-apply or contest the decision at the Federal Court. Yes, we can always re-apply or contest, and I have done a lot of these applications which resulted in a successful result. However, once there is a refusal on the record, it is more of a challenge to get approval. If we are not able to get approval, then your partner will need to wait outside Canada during the processing of the spousal sponsorship, which is not the end of the world, but most often than not, a pretty distressful situation for most of my couple clients.
In an ideal world all spouses, girlfriends, and fiancés should be allowed to obtain visitor visas to visit Canada during the processing of the spousal sponsorship – however, the reality is much different. Your spouse may or may not be issued a visitor visa and should this happen; then a robust and complete spousal sponsorship application will expedite the permanent residence application.